this was the week your nana and uncle daniel left us and went back home... i cried like i was loosing something so important. and i was. she cried too. we said it was so unfair! a girl should have her mom right next door, in the next bedroom, when she has her first baby. a girl needs her mom when she has her first baby. sad. heartbreaking. but what i remember even more, was one rainy evening, we were waiting for your dad to come and fetch us from uncle stu's. i was winding you and you smiled and then blessed our ears with the sweetest little giggle. it was awe-some my little love. i whipped my head around to look at your nana and ask if that was wind? she said that it probably was and that one can't really ever be sure but to look at how your little smile touched your eyes. i believe it was your first magical little giggle. yes.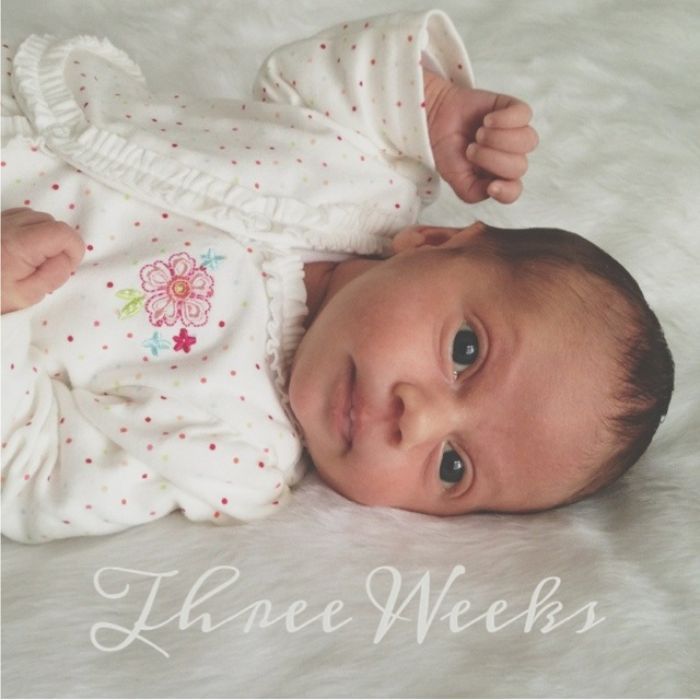 for our very first outing as a family we attended the
i heart market
. everyone ooh'ed and aah'ed (as they always do) but i will never forget introducing you to uncle max from
saviour brand co
. he said that we were very brave to bring you out and promptly dissolved into a puddle of goo once he caught a glimpse of you. you kinda dig him and that's weird cause the only dudes you really like are your papa and the uncles... uncle max is going to make you soft leather and swede moccasins. you shall be his model ♥ and we shall spread his story around like wild fire because it is one of true inspiration.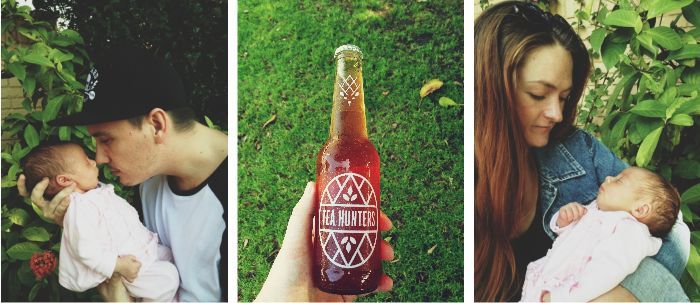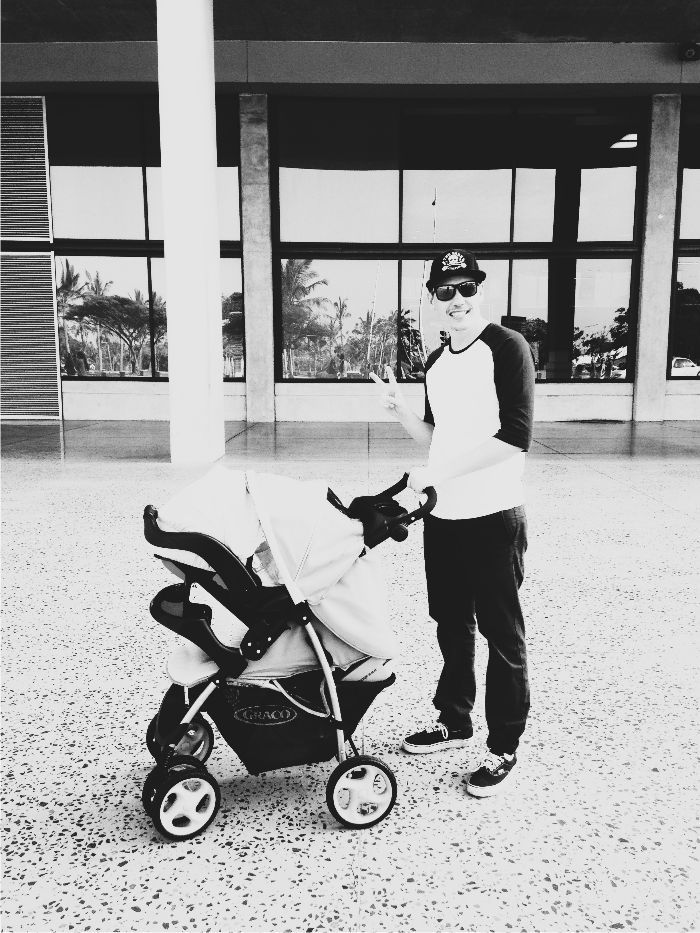 just look at how teeny tiny you were! you're papa was winding you in this photo. winding, winding, winding. it's a never ending story and damn hard work when babies are still so new. it takes forever sometimes and that makes you second guess yourself all the time, 'am i doing this right?". i swear it felt as if that was all we ever did. i would say the stand alone negative (if you could even call it that) of a newborn/new-parent.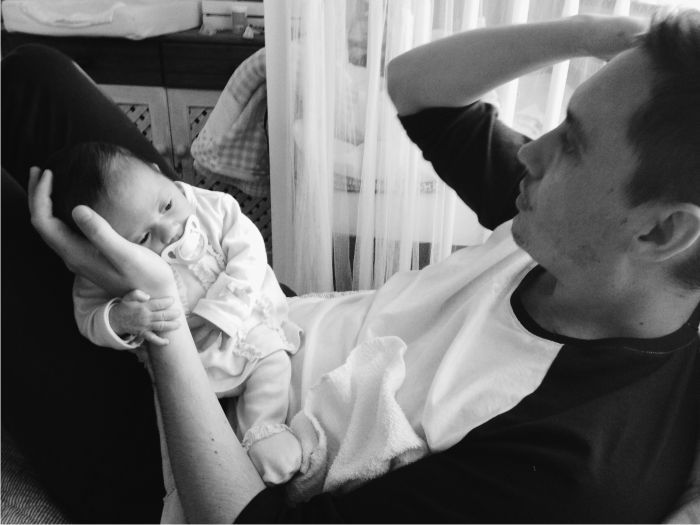 this photo of you with you little lips pursed and your tongue poking out is my absolute favorite newborn lila bear face! you would do it after feeding. i would sit and watch you, waiting for you to purse those little lips and roll that little tongue until it poked through. defo a highlight. poor jack was feeling a bit neglected because i wouldn't let him on the bed any more. sometimes i caved... i adore the photo above of him starring out the window at the rain. he almost looks forlorn.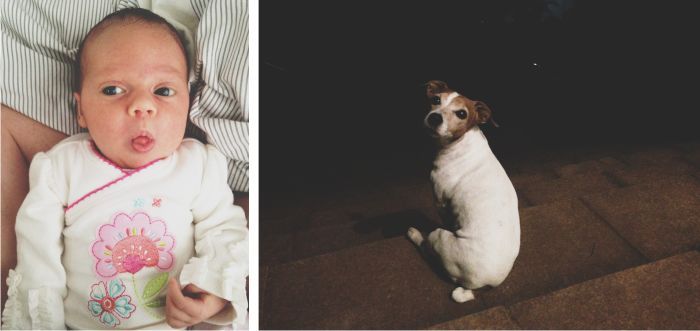 i adored letting you fall asleep on my chest. it was one of the million questions i asked my mama, is this okay? am i setting up a bad habit? her answer was, no, definitely not. if that's what you want and feel you need to do then do it. you totally vommed all over your papa while snuggled up like a little baby kangaroo in the mama (papa) kangaroo's pouch. it was super funny! and we have this sweet photograph to always remind us, never get to comfortable and to always expect the unexpected. haha!
time passes way too fast! one month old already?! i love taking photo's of you baby bear. you are my muse. i dunno how much you like being the model, especially now you're older, but it sure brings a great deal of enjoyment to your mama's heart. so thanks my little. i love you.