please bear with me here, there were so many photos to sift through and choose from. how awesome amazeballs are they?
angie
and
doug
did a frikken phenomenal job. the day was utterly awesome.we chose
the hertford country hotel
not only because it is a charming, picturesque country hotel built from river stone but because it also holds sentimental value for me. They have a truly mouth watering menu (lemon meringue to die for) and provide such a wonderful service at a seriously affordable price. the staff are friendly and helpful and although we had a small drama, they went far and beyond to make our day truly memorable. we checked into the hotel the day before the wedding and began the really fun part (for me, at least), the set up. after months and months of meticulous planning, preparation and diy'ing sessions we got to see the "big picture" come together in all its whimsical glory.

on the day we just had the flowers & bouquets left to do, then headed over to my aunts salon for hair an make up. we got dressed in the bridal suite back at the hotel, posed for some pre-ceremony photos and then it was go time. everyone kept asking, "are you nervous?" and my answer was invariably no. perhaps it was because i just about to marry my best friend and partner of 10 years? strange, because i hate, can i repeat that?
hate
! being the center of attention. i took my papa's arm and we headed outside then down the isle. handsome pants got all emo and teary eyed when he saw me. the ceremony was short and sweet. we said our our vows in front of the people that matter most in our lives. they clapped and cheered and showered us with rose petals as we exited the chapel.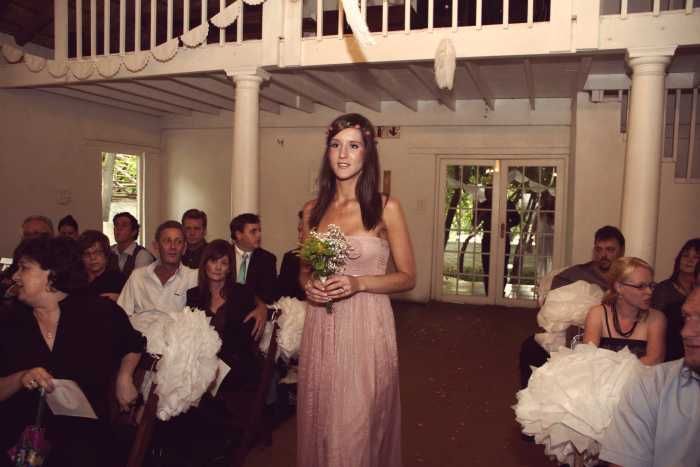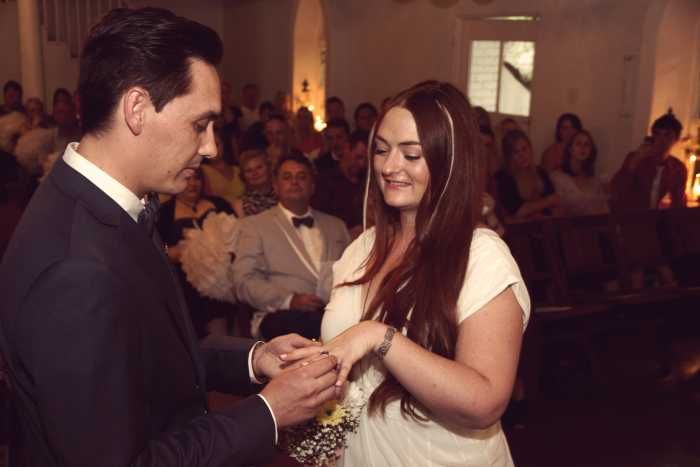 portraits were snapped at the back of the venue, on "the road to nowhere" where we had put our battered old vintage chair. we chose it deliberately for effect and contrast against all the fancy getup. i believe it turned our just as envisioned.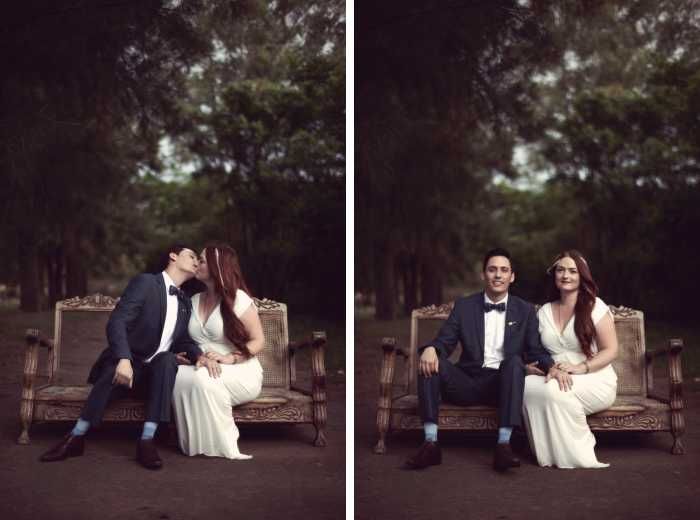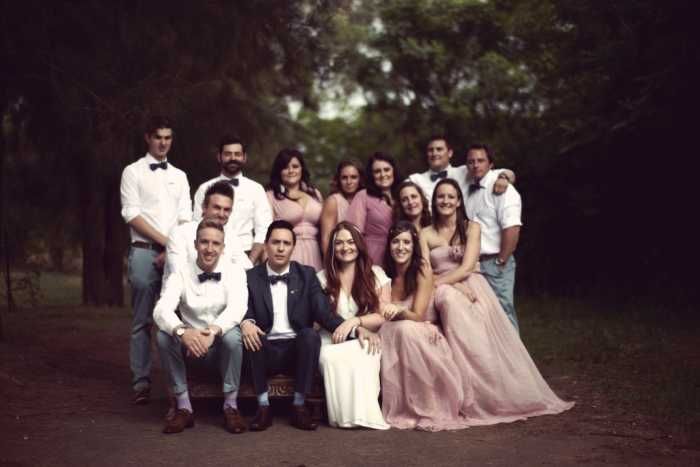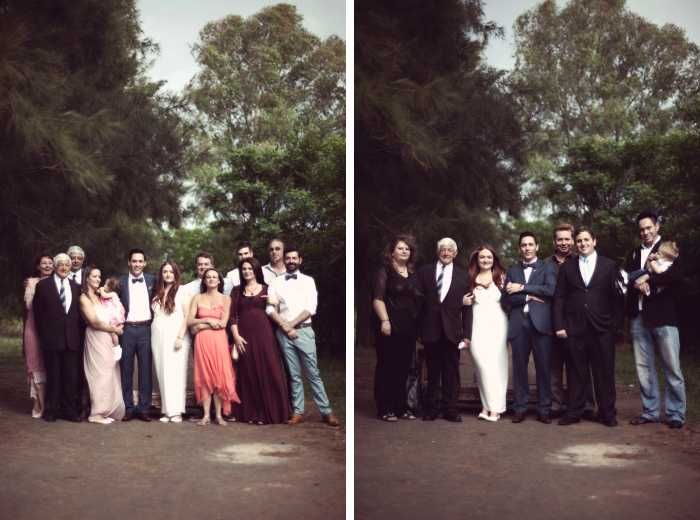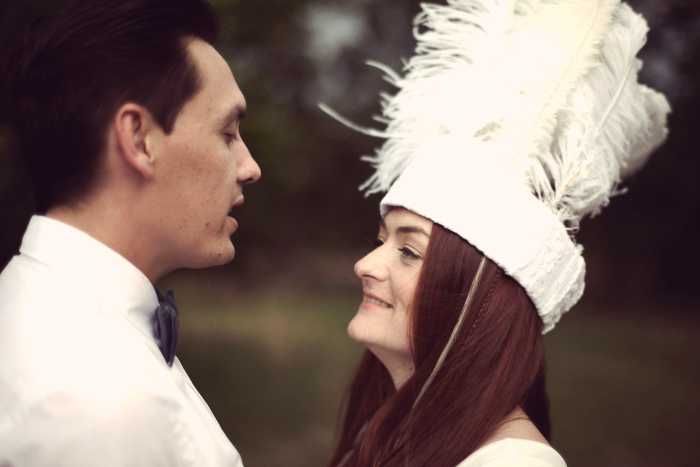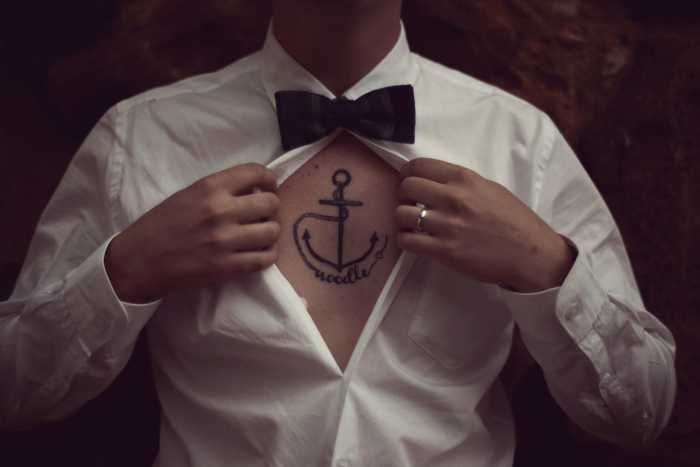 we were welcomed into the hall as husband and wife. and then... oh gosh... did the heavens opened and hammer down epic hail. larger than golf balls. good omen? hell, gary and i will share one magical existence if the hail was anything to go by. the power cut out. the back up generator wouldn't start. we had 3 aircraft engineers standing outside in the pouring rain trying to fix it. i honestly thought my father was going to have a coronary. he was so angry. eventually my mom and stepfather popped home to fetch their generator and as they got it going (2 hours later) the power came back on. looking back it was amazing. we were served dinner by candle light (thanks bob for the 500 candles in the hall) and everyone carried on drinking, chatting and laughing. it was so intimate and kinda magical. by the time the power came back on everyone was in roaring spirits and totally ready to p. a. r. t. y. speeches were said. the wonky cake was cut. we opened up the dance floor to devendra banharts' "baby" and proceeded to dance the night away. the photo booth was such a success, some of my fondest memories are from messing around like school girls in there.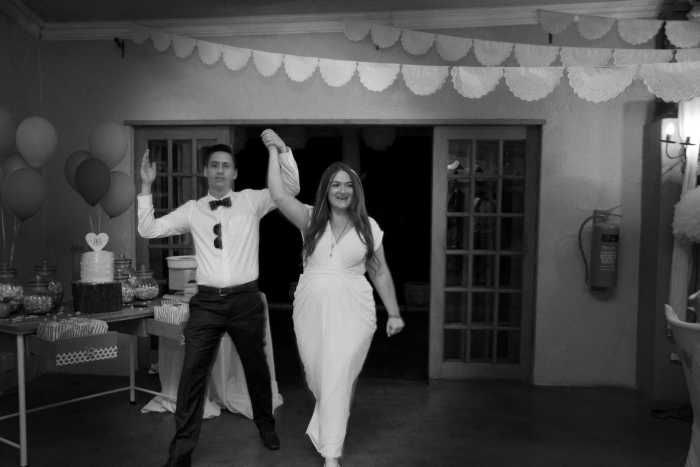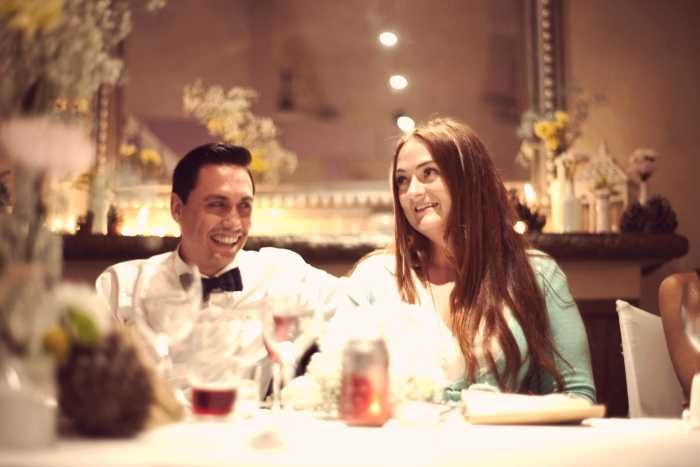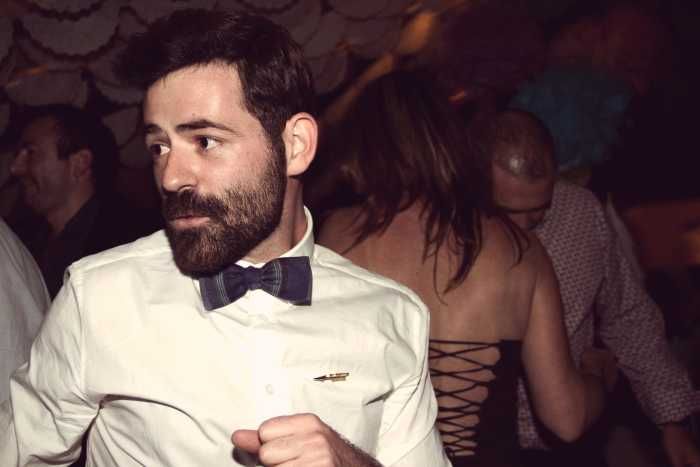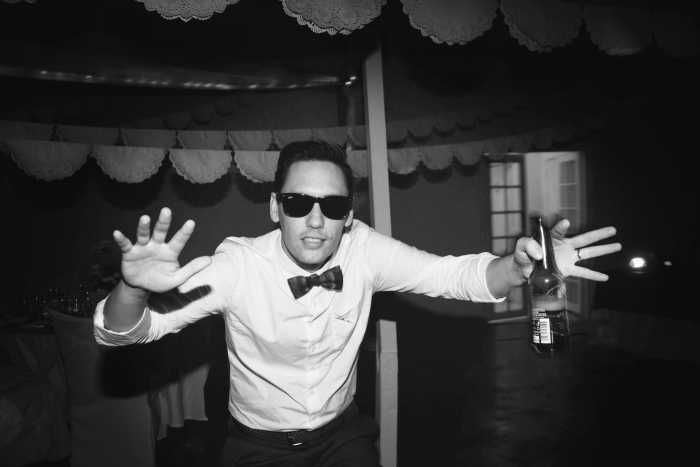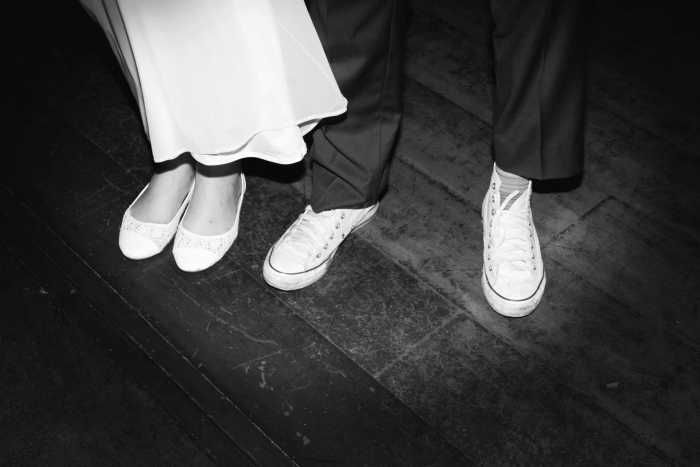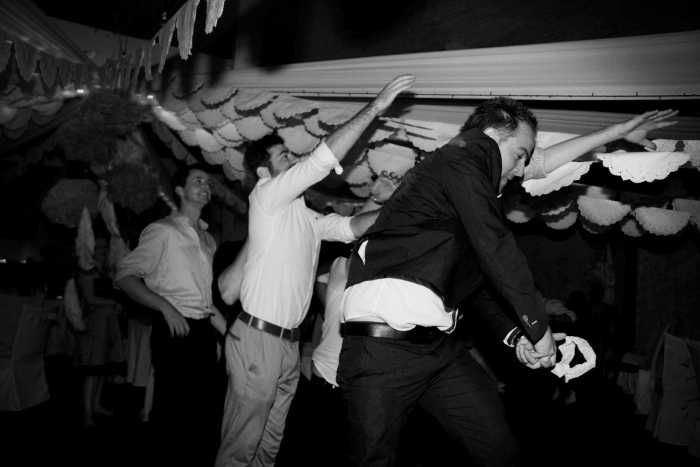 all in all it was an unforgettable evening. my advice for brides to be: 1. don't sweat it, drama is gonna happen, embrace it. besides, what's a party without a little drama? 2. out of everything, splurge on a photographer! photos are all you will physically take away from this day besides your wedding dress which will hang in your cupboard, never to be worn again. 3. and this one may not be for everyone but do it yourself and rope your in bridesmaids. not only is it easier on the pocket but the fun afternoons spent with your girls, chatting and crafting will be forever cherished. p.s. for the life of me i cannot get the gosh darn gif to work... i'm pulling my hair out over here. when i figure it out i'll add it to this post. happy sunday homies.