hey y'all. i hope you guys had a super weekend i'll share a bit of ours and the market tomorrow. today i wanted to share how i made our guests seating chart for the wedding.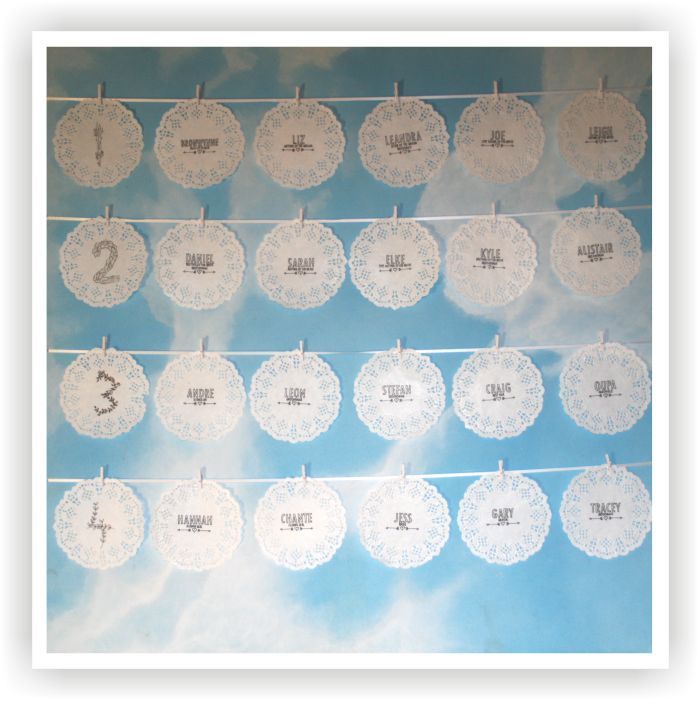 i can doodle. and doodle i do. but i am just that. a doodler. and so i rely on what works in cases like these. tracing. you will need:
* a computer & printer to layout & print your desired table numbers (i used
these
free for non commercial
use illustrated woodsy numbers, off of one of my favorite diy & freebee blogs,
eat drink chic
. these
numbers will also be the actual table numbers on the tables) as well as the guests names - i gave the
wedding party little titles and included the arrows and hearts that are a small but consistent detail
throughout our wedding i.e. Sarah - Mother of the Bride
* a light box if you have one (my handsome built me one specially out of wood, perspex and a
light fitting. You could use a glass top table with a small lamp underneath)
* small doilies (reoccurring lacy detail)
* ribbon
* mini pegs
* a pen of your choice
* a board painted in your choice of colour or custom design - this isn't the actual board we will use but it
was the inspiration behind this idea. we will need about three boards and i want to do them in pastel
watercolours.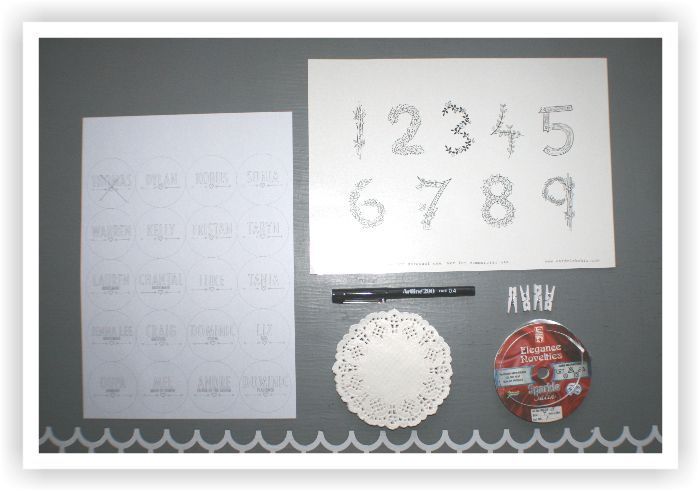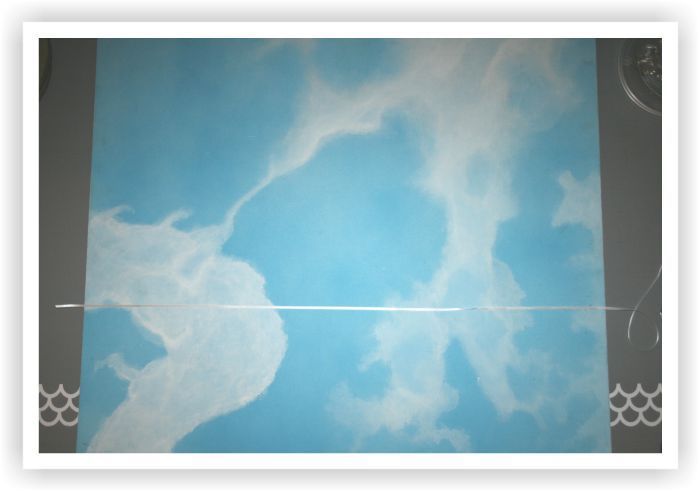 step one
trace out all of your names and table numbers onto the doilies.

step two
string a length of ribbon across the board and secure with pegs on each side. each row will represent a table and will have the table number followed by each guests name pegged onto it. i suggest you do a tester line to figure out what dimensions you will need to make you board. i could fit four tables on a board this size.
step three
as mentioned above, start with your table number and peg it to the piece of ribbon followed by all the guests who will be seated at that table.
this took all of an hour to make. and probably cost me under 200 south africa rand ($23 USD). not bad going. and it's pretty. if you try it out or are inspired to do something different please let me know so i can take a look, i would love to see your creations!