most people will tie a sash around the guests chairs to add a bit of detail, we decided to make up mini bunting in pastel colours. most of the wedding decor is white so this will be a nice way to add a splash of colour. here's how we did it.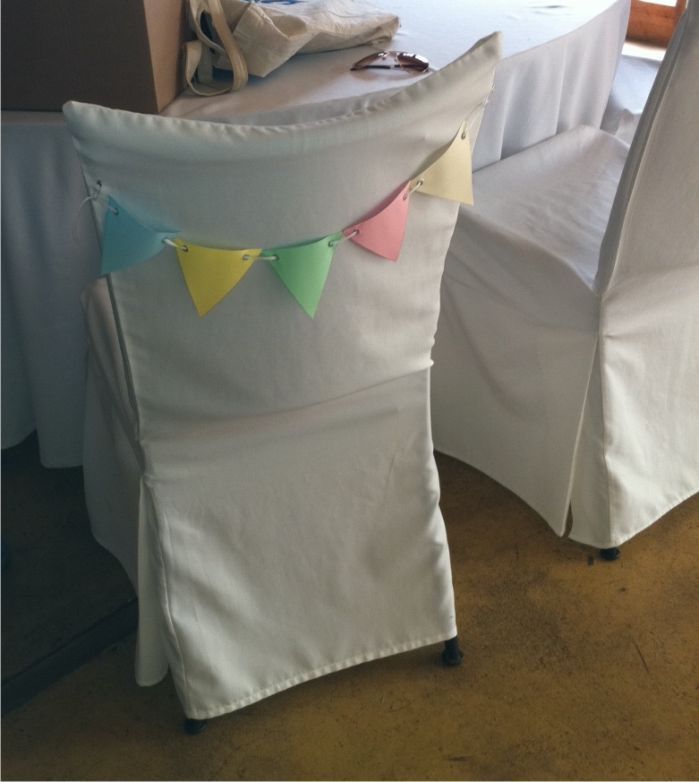 you will need:
1. paper in the colours you desire - we used a value pack from cna in pastels
2. a pair of scissors
3. an eyelet punch - you can find these at any hardware, hobby shop or haberdashery
4. eyelets - we went with white to match the ribbon we used, also available from most hardware, hobby shops & haberdashery's
5. 2mm thick ribbon - again we used white
6. a printer to print triangles onto the paper
the chair backs measured in at 50cm. i used 5 colours so the triangles measure in at 10cm x 10cm. click
here
to download my template. i got 10 out of an A4 page. print out as many triangles as you need in their different colours and cut them out.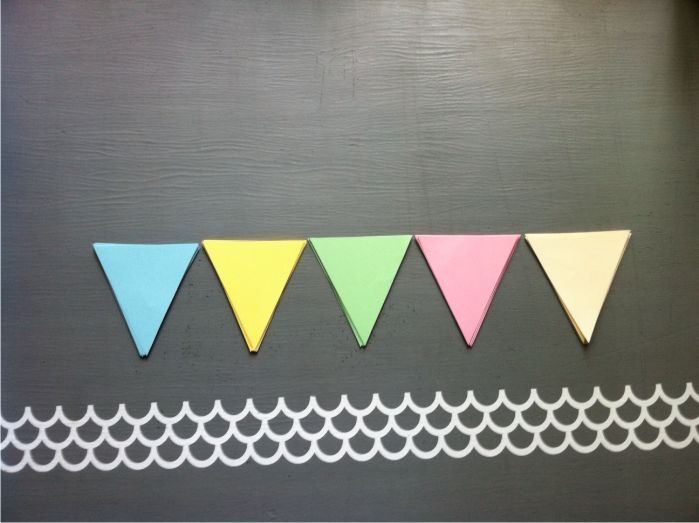 now punch and eyelet the two bottom corners of each triangle - you will string them upside down.
once you have them all punched and eyeleted, string them with a piece of ribbon and secure them to the backs of the chairs with safety pins.